Matt Miner,
April 26, 2018
Where should you live if you'd love walking or biking to work? Ditch the car for public transit.
Commute is among the top priorities or concerns for most of our buyers. In fact the home usually comes secondarily to commute time and options. Seattle buyers were not this way when I started in real estate back in 2006.
A lot changed since then. Over the last few years Seattle has added over 100,000 people. I thought our traffic was bad years ago but today its absolute torture. This has caused Seattleites to search out a car free lifestyle. But the question is, where do you live if you want to walk or bike to work and would love to ditch the car for public transit.
The easy choice if you don't mind living in a condo is Downtown or Belltown. This will be a rather expensive option but if you've got the green and don't pass out at the thought of paying north of $1,000 a square foot then you have an easy option. Harder still is if you want a house or townhouse. You really only have a few choices especially if you do not want to take the bus to SLU. Below I'll explain the other hoods and options available to Seattleites. I'll order them in order from your least ideal to best option.
Criteria:
Number of commuting options
Travel time to major employment centers
Number of freeway easily accessed
Proximity to Downtown
Urban village amenities
Predominately filled with townhouses and single family houses
5th Place: Green Lake
Green Lake is in 5th place because of it's proximity to Downtown. However, if you are an avid biker, Green Lake should be moved to 1st place! The bike trails and lanes lead all over the city from Green Lake. It is also the number one hub for Seattle's most popular bike shops. However, Green Lake is the farthest neighborhood on this list for walking to work. While there are bussing options, biking is probably your easiest form of transportation. The urban area of Green Lake offers all the restaurants you may want and of course the park is a major attraction for all of Seattle. Considering its proximity to Downtown, Green Lake homes cost as much as Queen Anne and Capitol Hill.
4th Place: Central District
Central District would have scored higher if it weren't for the access to freeway part and urban village amenities. But for proximity it scores VERY high. Paul Allen's Vulcan Construction has recently broke ground on the highly anticipated 23rd and Jackson project which will add 600 new apartments and nearly 50,000 square feet of new commercial. The value of a home is most impacted by two factors. First, views which can impact the price of a home by as much as 18% and second walkability which impacts the price of a home about as much as a stunning view. So this hood is bound to see good value now and earnings later. Central District is primarily serviced by buses. But you can get a MSFT Connector to Redmond too. Otherwise Central District is directly above downtown and is an easy walk or bike ride. SLU is still a little further but easy none the less.
3rd Place: North Beacon Hill
Talk about a hood that has all the prerequisites for massive appreciation and gentrification, North Beacon symbolizes the perfect choice. Close proximity to downtown, on top of the highest hill in Seattle affording amazing views, Schools people love, low crime, and more commuting options then nearly every other hood. This says nothing about the 13 new mid-rise towers soon to grace the urban village near the light rail station. You are also at the apex of Hwy 99, I-5, and I-90. You can get to SLU in 36 minutes during traffic by the LINK and SLUT. Hehehe, still can't believe they named it that. You can walk to downtown Seattle if you live on the north tip off the International District otherwise the light rail is a snap. Interesting fact, but NBH has the most residence that commute by bike of any neighborhood in Seattle. North Beacon didn't score as high as others because proximity to SLU it's as good as other hoods. But if you work in Downtown, Pioneer Square, First Hill, Capitol Hill, or T-Mobile in Factory or MSFT's Bellevue office then North Beacon is a number one choice.
2nd Place: Capitol Hill
Now, some of you might say well wait, why isn't this first. Well you'll have to wait and see… This was a hard choice but after thinking about it Capitol Hill landed second. Primarily because congestion getting out of the hill and to downtown and SLU. During commuting hours it's tough. But, still VERY short. People can definitely walk to SLU from Capitol Hill. Still, some of Amazon's campus is pretty far to walk but I have many friends that do it. Capitol Hill has EASY access to downtown especially if you live in lower Capitol Hill. The Urban Village is second to no other hood but for that you do put up with a bit more noise and crime. I've worked in Capitol Hill for over 11 years. I love this hood but I find that I'm a little too old to live there anymore and so we now live in NBH. I still love visiting and working in Capitol Hill though. In my opinion, it has the best shops, restaurants, and culture in this city. While it is sad to see how much Capitol Hill has changed since my more formative years, I'm not one that prescribes to change as a bad thing. I'm happy to see so many other folks enjoying our city and our most famous hood; Capitol Hill.
1st Place: Drummmmmmm rollllllllll QUEEN ANNE.
This was tough because one of the criteria was access to major freeways. Now, as a bird fly's Queen Anne is very close to I-5. But thanks to Amazon growing around Queen Anne and adding 40,000 new cars to Mercer and Denny, Queen Anne has become a little car congested and really trapped. However, if you want to live in a house and walk to work there is no place better. EASY walk/bike to SLU and Downtown. Plus, Queen Anne is home to Seattle Center, Key Arena and many other major attractions that can be enjoyed by walking. Queen Anne also has the priceless views and a strong neighborhood feel considering it's very urban location. Queen Anne is not cheap and if you need more affordable options you should look South. But if you can afford Queen Anne and living car free is very important you will be very happy here. The schools are amazing, shops are phenomenal and access by foot to the city is simply the best!
To see our current listing in Queen Anne CLICK HERE. To see our Greenlake listings CLICK HERE.
CHAT WITH US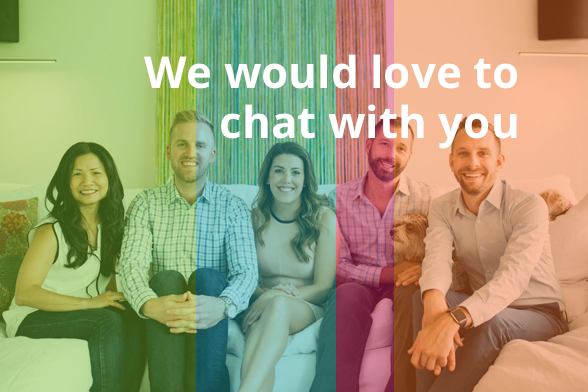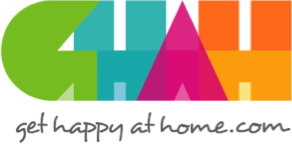 555.555.5555