Uncategorized Flipping Your Home? Here Are 10 Must-Read Tips from Seattle's Get Happy at Home Team 
Matt Miner,
September 19, 2019
When you're flipping a house, your goal is to make the home as appealing to the masses as possible. To this end, much of our advice in this post will address the most common mistakes we see house flippers make! 
Throughout this post, we're going to use a home in Bellevue that we flipped as an example. Before we got to work, the home was valued at $850,000. We spent $100,000 fixing it up, and it sold in July 2019 for $1,200,000 (in 2 days for our asking price, no less!). 
Read on for 10 of our must-read home flipping tips: 
1.) All home renovations should be neat and cohesive. One of the biggest turn-offs we encounter when it comes to homes that have been recently renovated are sloppy remodels. Uneven floor transitions, bad paint, or crude gaps in cabinetry all get noticed by potential buyers, and in the mind's of buyers, these details create doubt in a home's overall reliability. Hire contractors who care about their work and do a good job. If something is not done correctly, call the contractor back to correct the work. 
2.) Do not buy counter tops, tile, or flooring that is in the clearance section. Again, your job is to make the home as appealing to the masses as possible. If you select finishes that were in the clearance section, that means no one wanted those items and the manufacturer decided to no longer produce them. Buyers will likely feel they want to remodel the home again, and will not apply a high value to the work you conducted. 
3.) If you're flipping a home, do not finish the home to suit your personal taste. Remember, you're creating a look that should be as appealing to as many people as possible. When you're determining how to finish the home, look at contemporary homes in your area. See which homes sold quickly with the best terms and emulate what they did. Again, someone else will not apply the same value to your preferences. Think magazine spreads on houses and do your best to emulate! 
4.) DO NOT spend your rehab budget on just one or two projects in the house. If you do this, you're not maximizing your dollars, and you're not going to see a return. Instead, spread your budget out across the entire home and rid the home of as many old "cues" as possible. Every room should be touched and freshened up in some way. Remove old brass hinges throughout the home, and remove old dated lighting throughout the home. Flooring should be changed or refinished throughout the home. You want the whole home to feel newer, fresh, and reliable.
5.) If your flip has a yard and exterior to work with, DO NOT FORGET ABOUT IT. Curb appeal is SO important. Make sure you remove any huge bushes or trees from the home's facade. When your older home was new those plantings were tiny, but when you go to sell it, you need a clear front facade to help your home look newer. Paint the home with modern colors, and use at least two body colors (lighter and darker) of the same hue. Then use a trim color that will pop off the body. (See pics for examples.) 
6.) Open up the floorplan at every opportunity. This is not always easy, but EVERY buyer these days wants an open floor plan. True, the difficulty and therefore cost of doing this will vary from home to home. However, you should look for a home that can be opened up with relative ease. This might mean just removing doors and widening openings as our team did in the Bellevue house example. 
7.) Do not personalize the wall color palette. Color on walls is very subjective and divisive—not a good combo for high sale prices. But what all buyers agree on is they want the home to feel bright and cheery. So if you want to remain neutral and brighten up the home the most, then you will just paint everything flat white. You focus on creating a bright and cheerful atmosphere, and let the buyers choose color.
8.) Remodel the home with a scalpel, not a sledge hammer. Don't throw out things that can still work today. White kitchen cabinets, for example, are a blessing. Just change the tile, counters, sink, hardware, lighting, and appliances like we did in this Bellevue home. Salvaging the cabinets  saved us $22,000, and the kitchen still looked brand new.  
9.) Pay for staging. Do not EVER sell a home unfurnished. Emotional connection is important for buyers, and they are willing to pay more for houses that do not require their imaginations. In our experience, it also turns out that most people do not have a strong sense of how to style a home, nor do they have much of an imagination for those things. DO NOT leave all your work unfinished by selling the home empty—you will leave a lot of money on the table. 
10.) Last, be realistic about your list price. Find a new home in the area to have sold recently. Find an older home in good condition unremodeled to have sold recently, and last, find an older home that was remodeled to have sold in the last six months. Then see how your home compares and bracket your price. For example: say the unremodeled/good condition home sold for $600,000, the new home sold for $750,000 and the remodeled older home sold for $690,000. Because your home was just remodeled, I'd bracket the project between the recently remodeled home and the new home. You need to keep a healthy distance from the new home so buyers feel that your price is fair. To me, that would look like $710,000. Hopefully you did a good job on selecting finishes, and based on some of our teams flips, your home could sell for as much as the new home if done correctly. I mean you can also just hire the GetHappyatHome team and we can do this all for you… 🙂 Shameless plug! 
CHAT WITH US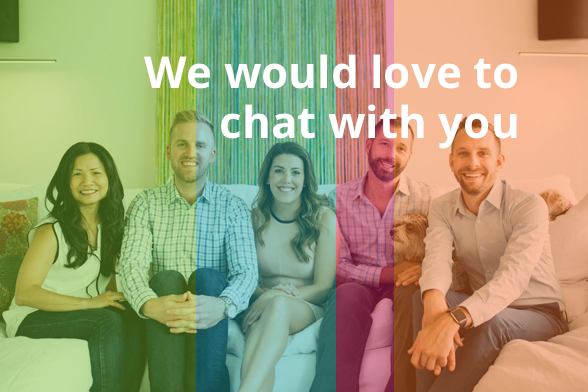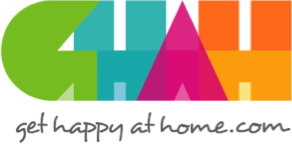 555.555.5555