Ballard The "Woof" on the Street is That Ballard is "Pawesome" for Doggies!
Matt Miner,
October 18, 2019
It's no secret that Seattle is a city of dog lovers—as of 2011 (the most recent numbers we have) according to the U.S. Census and the Seattle Animal Shelter, in Seattle there were 153,000 dogs to 107,178 kids. Seattle's population has grown a LOT in recent years so it's possible this has changed, but judging by all of the dogs you see at parks and how many dog-friendly restaurants keep popping up, Seattle's doggy population is going strong!
Ballard is an *ESPECIALLY* dog-friendly neighborhood, and here you'll find bars, restaurants, parks, groomers, pet stores… everything you need to keep you and your furry friend happy.
Want to spend some ~quality~ time with your pup? Read on for 3 fun dog-friendly activities to do with your four-legged friend:
1. Take your pup on a date to a dog-friendly eatery. 
When you look up "dog-friendly" restaurants in Ballard on Yelp, the list is immediately overwhelming. It's important to keep in mind that even though a place may be "dog friendly," it doesn't mean that you'll necessarily be able to bring fido inside—it might just mean you can have your pup in their outside patio area. So that's just something to keep an eye out for, especially as the weather gets chilly around here!
Here are a few dog-friendly eateries in Ballard where you can actually take your pooch inside:
View this post on Instagram
It's almost like this cute little coffeeshop was designed for Instagram… it's stylish decor and frequent doggy customers offer the *perfect* atmosphere to hang out in. Oh… and of course, visitors rave about the espresso drinks (standouts being the Lavender Chai and Spicy House Chai) and there are also breakfast items and pastries on the menu.
View this post on Instagram
King's is part of The Derschang Group, so if you like Linda's Tavern, Oddfellow's Cafe, Bait Shop, etc., then this one is a must-visit restaurant in Ballard. Not only can your doggy go inside with you, but you can play skee-ball when you're done with your burger, hot wings, or nachos.
View this post on Instagram
This dark and moody lounge is known for their cocktails, and its intimate setting is perfect for getting cozy with your neighbors (and their dogs!).
View this post on Instagram
No need to leave your furry friend outside with Kiss Cafe! Here you'll find a HUGE menu of sandwiches, breakfast all day, 99+ bottles and canned beers to choose from, soups, salads, wraps… and more.
View this post on Instagram
This laid-back pub is your typical sports bar dive—stop by to watch the game and indulge in awesome bar food. Make sure your pup eats before they tag along with you—they'll definitely want some of your burger or pulled pork sandwich if they come on an empty stomach!
View this post on Instagram
Ok, so Norm's is *technically* in Fremont, but it's SO close to Ballard that we had to mention it. Norm's really takes being dog-friendly to a new level of "pawesome-ness" (ha, ha…). They have a menu just for the doggies, and there's a fenced in dog play area.
---
View this post on Instagram
2. Visit the Golden Gardens Off-Leash Park to check out the new agility equipment.
Just recently in Fall 2019, the City of Seattle added some cool new agility equipment to the Golden Gardens Off-Leash Park. In addition to installing the new equipment, they also did some landscaping maintenance like removing overhanging tree limbs and overgrown brush so dogs have more space to play. The refresh is part of a city-wide effort to improve dog parks. Take your pooch to burn off some energy at the park and to meet other furry friends! In case you've never been, the off-leash park is in the upper northern area of Golden Gardens.
---
3. Freshen fido up with a spa day!
When your pup needs a fab new hairdo or is getting a little stinky, Ballard has no shortage of places for pet makeovers. Here's a few local favorites:
View this post on Instagram
Citydog is quite the operation—they offer boarding services, a play park, and a fabulous Style Bar! Citydog clients can get a bath, blow-out and brush, nail trim and grind, ear cleaning, and more that'll leave your best furry friend refreshed and smelling like new.
View this post on Instagram
Known as Seattle's "only truly independent natural pet supply store and grooming boutique," Petapoluza is a one-stop-shop for everything you need. Stock up on food, get a special treat for your pup, buy supplies, and book a grooming appointment. There's also a self-serve bath area where you can use all of Petapoluza's bath amenities and shampoos yourself.
---
We love the flexibility that a townhome offers, and as "dog people" being able to have our pets is non-negotiable! Our latest listing is a 2-bedroom, 1.5-bath townhouse in Ballard—click here to see all photos + info!
CHAT WITH US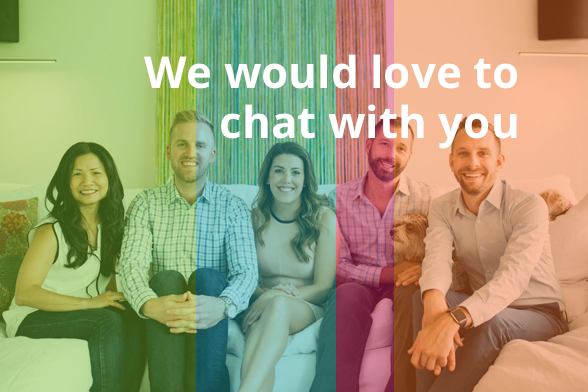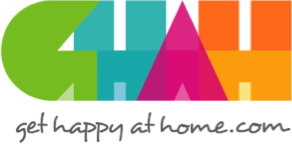 555.555.5555