Get Educated Thinking about buying a townhouse, then you'd better read this!
Matt Miner,
November 12, 2019
Buying a townhouse can be a tricky business. We dish the tea and share our client's voices from Christmas past, so you'll learn what they loved and what they hated so you don't purchase a townhouse MISTAKE!
Are you purchasing a townhouse in Seattle or looking too soon? And is this townhouse not going to be your forever home, and so appreciation matters to you? Do you also wonder if what you're looking for translates to money when you go to sell this home? Let me help you with that. 🙂 
I'm not sure how many townhouses Ian, Amber, and I have been through over the last 14 years but sufficient to say THOUSANDS. There where some years that I'd say 70% of the homes we sold to buyers where indeed townhouses. In my mind, I can hear the voices of clients past criticizing floor plans, finishes, and of course, locations. Now obviously, there is way too much to go over in one blog about the nuances of every search for the holy grail of townhouses, but I thought I'd focus on the three big L's as we fondly refer to them as. Location, layout, and light darlings. If you have a good combo of these lovely L letters, your townhouse will be a hit now and when you sell in the future.  
LOCATION: Okay, this is true in every house, but now you have to put on your little townhouse thinking cap. What makes an excellent location for townhouses? To do this, I like to think of who will be likely buying a townhouse. Probably someone between 25-35. Newish to their career but may have already owned a condo or rented in the middle of the city. They would perhaps prefer a quieter location, but it had better be walkable to as much as possible or at least as much as can be afforded. So, townhouses should have a walk score of 70+. Keeping in mind, the higher that walk score, the higher that price will be, or the smaller the townhouse will be. I know, always trade-offs. Townhouses should not be on a main road or too far from the center of activity. They don't sell well or appreciate well in either of those scenarios. 
LAYOUT: This is SUPER important for a townhouse given physical limitations of a small footprint stacked home. Now, the most sellable floorplan lately is the main floor enters into the kitchen, dining, and living room. Then you'd have two bedrooms up with a shared bath and a master sweet at top. Now you might be asking, Matt, why is that the best?… Well, I'd say sales is a numbers game sweethearts. More people looking at townhouses will find that floor plan usable longterm. Why? We'll how old did we mention the typical townhouse buyer is? Might they be having babies at some point during ownership? Who wants their baby sleeping two floors apart? Plus, the main floor living means it feels more like a house, and you can walk outside of the kitchen/living. This arrangement usually gives the master bedroom a grand layout as a side note. As a second option, you should look for a townhouse that allows two bedrooms on the same upper floor. To be considered optimal, the master will have it's own on-suite bathroom while the other bedroom should be usable. What floor plan you should avoid? Any townhouse where the stairwell divides the main living space. In my experience, all buyers dislike that arrangement. You should also avoid townhouses with four levels. That is a deal killer for most buyers. You should avoid most townhouses with garages unless the garage does not impede the room size on that level, which is rare. Buyers these days are more likely to prefer three good bedrooms and parking off an ally or some off-street parking than they would an unusable bedroom because the home has a garage. 
LIGHT: Okay, this is one of those critical features that 90% of all our buyers say is crucial to them. But with a townhouse, it is particularly important. Vertical life means small floor plates stacked. If the home does not get adequate light, townhouses tend toward depressing real quick. That will kill your resale. So, Getting an end unit or standalone if you can afford it would be ideal. Or if you can't provide an end unit or independent, find a townhouse where the most significant amount of glass faces South. Also, remember to turn the lights off inside the townhouse to see how much ambient light enters the home. Lastly, do not buy a townhouse that is in the middle of a bunch of other townhouses. Windows looking into your windows is pretty undesirable by all buyers we speak too. 
The last idea, I promise. You should buy a townhouse that has something special about it for its price category. Townhouses are a common sight in Seattle. You don't' want yours to blend away when you put it on the market. Whether yours has a private little yard, huge roof deck, or impressive ceiling height and windows, make sure there is something to yours. We tell our buyers all the time; we will not be living with you, so you buy whatever you love, but we will talk you out of anything that will not be a good investment for you and your future sale. Also, there are many nuances to each scenario. I've seen magnificent townhouses that have some of the characteristics to avoid described in this blog. Every home is different. You should use this as a guide but tie this with your gut as you search for your home. Your agent's job is to make sure the house performs well for your needs and finances. In a hot market, any house will sell, in an equal market, only the good homes do well. 
CHAT WITH US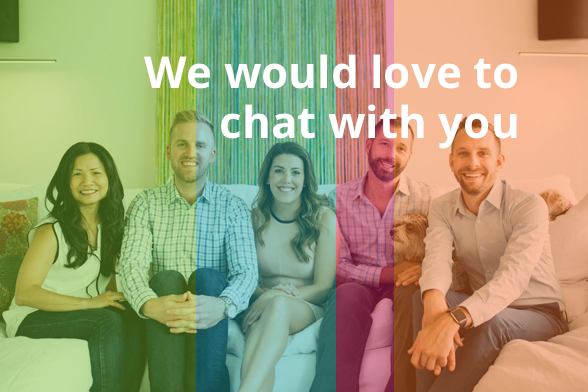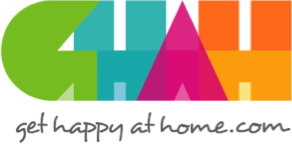 555.555.5555