Matt Miner,
March 11, 2021
When many people think of living in Seattle, they immediately start dreaming about our stunning water views, the majestic mountains that line our horizon, and all of our lush, iconic greenery! So of course, many people who are moving here want to buy a home that has a spectacular water view. 
In this post, we're sharing our favorite Seattle neighborhoods with the VERY BEST water views. Now, when we talk about neighborhoods with water views, we're talking about extraordinary water views. We're referring to neighborhoods where you can kick back on the couch in your living room and admire the view right out the window, or you can hangout on your deck and entertain your friends with a photo-worthy view as your backdrop. These are the views that people dream about!
It's also important to keep in mind that when people want a Seattle home with a water view, there are usually a few other amenities they want as well. Ask yourself what else is important to you—do schools matter? Do you want a place that's secluded, or a home where you can walk down the street to happy hour? All of these things will play a role in finding the best neighborhood for you. 
Then of course there is price to consider. Of course, each Seattle neighborhood has a median sale price that's fairly easy to find online or on one of our Seattle neighborhood guides. But not *every* home in that neighborhood is going to be a view home. Well, we did some digging for you!
We found the 2020 median sale price of specifically water view homes in each neighborhood so you can get a much more accurate picture of how much you should be ready to spend.
Alright, let's get into it! Here you'll find our favorite Seattle neighborhoods with water views and their median homes prices: 
---
The 2020 Median Selling Price of Home with a Water View in Madrona: $2,033,333
Oh we love Seattle's Madrona neighborhood! First of all, there are stunning views of Lake Washington from this charming little neighborhood, and you can easily walk down to the lake. A big perk of this neighborhood is its great commuting options—Madrona is very centrally located, so you can get anywhere in Seattle or the Eastside without much hassle. The Microsoft Connector also runs through the neighborhood. Madrona residents also love the small town vibe—there is a great little business district with independent restaurants where you can talk to the chef, ice cream shops, a wine shop, and of course a glassybaby shop + studio is here! (Also, our latest listing is in Madrona, and it has some dreamy water views! Click here to check it out.) 
---
The 2020 Median Selling Price of Home with a Water View in Madison Park: $4,025,000
Seattle's Madison Park neighborhood has a fascinating history. Madison Park used to be a vacation destination—this is where people built their vacation homes and there are some very cute cottages here! But don't let these little cottages fool you—they are not cheap. Back in the day there was a trolley that went to Madison Park, and these days it's easy enough to get to whether you work in Downtown Seattle or on the Eastside. The views in Madison Park can be spectacular, but you have to wait for just the right home; the terrain is rather flat, so even if you're a few streets up, you might not get a view.
---
The 2020 Median Selling Price of Home with a Water View in Mount Baker: $1,675,825
Seattle's Mt. Baker neighborhood can have some absolutely stunning views. The neighborhood is situated on a steep slope down to Lake Washington, so it's easy to get views from every floor of your home. You'll find many turn of the century homes here—this is a neighborhood of Old World charm. There are also lots of parks and forested areas. 
---
The 2020 Median Selling Price of Home with a Water View in Leschi: $1,771,300
Seattle's Leschi neighborhood offers a real hodge podge of houses—homes range from being brand new to homes built at the turn of the century. There are truly some gorgeous homes here. 
---
The 2020 Median Selling Price of Home with a Water View in Washington Park: $9,051,667
Living in the Washington Park neighborhood of Seattle is like living in a forest on a lake—it's absolutely idyllic! There are lots of trees and little neighborhood parks, and you can get some pretty damn clear views of the water. Unfortunately we rarely see homes on the lake actually go for sale—these coveted masterpieces seem to swap hands off market. 
---
Sunset Hill
The 2020 Median Selling Price of Home with a Water View in Sunset Hill: $1,745,500
Tucked away along the water in the northwest corner of Ballard, Sunset Hill is a cute little beach town. Seattle's Sunset Hill neighborhood is situated on a hill that gently slopes down toward the water, and you need to be west of 32nd Ave NW or 33rd Ave NW to have a good water view. Commuting from here to South Lake Union is a breeze, but since this neighborhood is very west, commuting to places like Bellevue or Redmond on the Eastside is going to be a bit tough. This neighborhood does offer the opportunity to save a bit of money though compared to other water view neighborhoods, and there are some lovely turn of the century, mid-century, and new homes here! 
---
The 2020 Median Selling Price of Home with a Water View in Magnolia: $2,525,091
Seattle's Magnolia neighborhood offers views of the Puget Sound AND the city, so if you're searching for a home that offers views of that stunning contrast, Magnolia awaits! Magnolia offers more of a "distance" water view and you might have a few roofs in there as well. It definitely has a "Mayberry," Americana vibe to it, and there are lots and lots of parks. In fact, parks take up more square footage than homes in Magnolia (which is in large part thanks to the 534-acre Discovery Park that's right on the water). There is also a great bike trail along the waterfront that'll take you straight into Downtown Seattle for the perfect commute. 
Bonus: Magnolia Bluff is a small area within Magnolia, and this area is aptly named and of course right on the bluff. This also means you'll most likely have unencumbered views at a steeper price—the median selling price of homes with a water view in Magnolia Bluff is $3,650,000. 
---
The 2020 Median Selling Price of Home with a Water View in Queen Anne: $2,296,750
Queen Anne is quintessential Seattle, and it is home to one of Matt's favorite views. Queen Anne is also home to the "Frasier View"—the classic view of the Space Needle, Downtown Seattle, Lake Union, and the Puget Sound. There are many types of views here, and it's important to keep in mind that Lower Queen Anne has been rezoned for higher buildings, so while many of these buildings haven't been realized yet, many views aren't protected. However, the hillside facing south still has fantastic views. 
---
Downtown Seattle
The 2020 Median Selling Price of Home with a Water View in Downtown Seattle: $3,477,493
You can certainly have a breathtaking water view in Downtown Seattle, but you really have to watch out where you buy. There are almost no protected views here. That being said, a lot of the condos on 2nd Ave actually kind of have protected views; Pike Place Market is a historic landmark, so for now it preserves views for many condos that are immediately behind it. Some condos in the 1521 Second Avenue building and Newmark Tower have unobstructed water views (although the views here are not technically protected.) Also, if you're in the Escala building facing west, your view is probably pretty safe as well. 
---
Seward Park
The 2020 Median Selling Price of Home with a Water View in Seward Park: $2,361,491
Seattle's Seward Park neighborhood tends to offer a little more value—you're oftentimes getting a larger lot here. The neighborhood is situated on a hill with a graduate slope, so there are lots of opportunities to have big water views of Lake Washington. Something to keep in mind here is that Seward Park is right on Andrews Bay of Lake Washington, which is where all the boats go to party. There are stereos blasting all summer so things can get a little noisy. 
---
View Ridge 
The 2020 Median Selling Price of Home with a Water View in View Ridge: $2,041,000
View Ridge is in North Seattle, and this neighborhood is situated on a gently rolling slope that has some steep parts to it, too! Seattle's View Ridge neighborhood is very residential, and you can expect to find predominantly mid-century homes here with a few turn of the century homes and new homes in the mix as well. This neighborhood is home to Sand Point Country Club and View Ridge Swim & Tennis Club (both of which are right on the water), and the neighbors are all very tight. Also, many people move here for the excellent schools. 
---
Laurelhurst
The 2020 Median Selling Price of Home with a Water View in Laurelhurst: $5,859,015
Seattle's Laurelhurst neighborhood is right on Union Bay in Lake Washington. Laurelhurst offers tons of homes with water views—this neighborhood's layout has a point that juts out and wraps partially around the bay. Because of this, Laurelhurst offers views of Union Bay, or Lake Washington, or some combination of both. You can expect to find grand hold homes here, many of which are turn of the century. There's not much to walk to (other than through the stunning neighborhood), but this is a great neighborhood if you've got a boat. The downside of this location is that it can get kind of loud—it's close to Husky Stadium, so game days can become pretty noisy (but this is only for one season of the year). Hundreds of boast will also gather to tailgate on the bay (we'll probably be out there tailgating too!), and this can also get pretty loud. 
---
Portage Bay
The 2020 Median Selling Price of Home with a Water View in Portage Bay: $1,950,000
Seattle's Portage Bay neighborhood is very tight and compact, and it's one of those communities that still has an "old Seattle" feel to it. You'll find a large variety of home types here—townhomes, apartments, mid-century, and some very grand houses are all in this neighborhood. This down-to-earth neighborhood is a little "hippy dippy" and you'll find little pea patches, charming secret parks, and some great little businesses. Oh, and it's easy to walk down to Lake Washington! There's not much traffic, yet it's very close to U-District, Wallingford, Fremont, easy to get to the Eastside, and more. 
---
Windermere
The 2020 Median Selling Price of Home with a Water View in Windermere: $4,386,250
Located in North Seattle, the Windermere neighborhood is absolutely fabulous. Living here is basically like living in a park—there are big wide streets and everything is beautifully manicured. There's even a private beach! If you're searching for huge lots and mid-century homes, this is your neighborhood. There are also a few neat Nantucket-style homes. 
---
The 2020 Median Selling Price of Home with a Water View in Eastlake: $2,035,000
Seattle's Eastlake neighborhood is nestled right in between Lake Union and Interstate-5, and it's perfect if you have a commute into South Lake Union. This very dense neighborhood is mostly townhouses at this point, and parts of it have that "old Seattle" fishing village feel. There are lots of restaurants here, but one downside is that there is no grocery store here. 
---
Olympic Manor
The 2020 Median Selling Price of Home with a Water View in Olympic Manor: $1,727,500
Seattle's Olympia Manor neighborhood is a small area just on the northern border of Ballard and east of Golden Gardens right on the water. This area flows right into the North Beach and Blue Ridge communities, and it's unique in that it's one of the old planned communities of Seattle. You can expect some water views here and absolutely breathtaking sunsets. 
---
North Beach
The 2020 Median Selling Price of Home with a Water View in North Beach: $1,994,286
Seattle's North Beach area is right in between Olympic Manor and Blue Ridge, and it's immediately north of Ballard. This area offers water views, magnificent sunsets, and tons of greenery throughout.
---
Blue Ridge
The 2020 Median Selling Price of Home with a Water View in Blue Ridge: $2,618,364
Seattle's Blue Ridge neighborhood flows right into the Crown Ridge and North Beach neighborhoods, and it's just south of Carkeek Park. The gorgeous, lush greenery of the park flows into a lot of the neighborhood, offering a picturesque setting in addition to the water views.
---
Our latest listing is in Seattle's Madrona neighborhood, and this vintage 3,100-square-foot Tudor boasts absolutely breathtaking views of Lake Washington, the dynamic Bellevue skyline, and snow-capped mountains expanding in the distance.
CHAT WITH US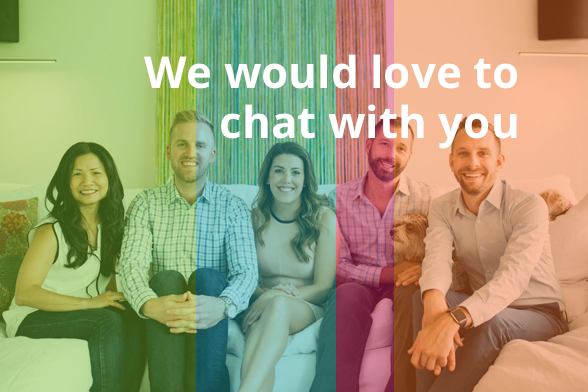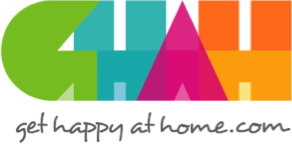 555.555.5555